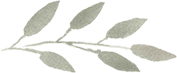 A Pleasant & Refreshing Place
 Rose Hill offers warm and welcoming hospitality to all guests of our boutique bed and breakfast in the South Willamette wine country. With an on-site chef preparing a lovely breakfast every day, you will be ready for anything when you head out for your day's activities. And upon return, you'll be treated to delightful afternoon refreshments as you plan your evening.  
COMPLIMENTARY AMENITIES
A bountiful breakfast buffet each morning
Afternoon wine, tea and hors d'oeuvres
Freshly-baked cookies
Refreshments, including water, coffee and tea, are available throughout the day
Daily newspapers available
Wireless internet access
Activity and restaurant recommendations and planning
Books and games available to borrow
Easily forgotten toiletry items, (toothbrush, shaving cream, sewing kits, etc.) available
On-site parking, one car per room
THE FOLLOWING SERVICES AND ITEMS ARE AVAILABLE:
A bottle of red, white or sparkling wine (price varies)
Check-In is between 4 pm and 6 pm and Check-Out is at 11 am. At Check-Out time, any remaining balances for your stay and additional amenities will be settled using the card on file. Other times are available by arrangement in advance.
Early Check-Out: Should you need to leave early for any reason, please make arrangements with your innkeeper ahead of time. We can settle your bill the night before, and arrange a "To Go" brown bag for breakfast including a sampling of our breakfast items such as a  mini-loaf of one of our breakfast breads, some fresh fruit, our signature granola, maybe a yogurt and our signature blend coffee, hot and ready for you.
Breakfast is served at your own leisure between 8 am and 10 am, but may be earlier upon request. Please advise of any dietary requirements in advance.
Welcome Wine & Cheese at 5 pm nightly, featuring a complimentary glass of wine from one of our local renowned wineries.
No Smoking is allowed inside the B&B or on the property at any time. 
Pets: Sorry, pets are not allowed.
Deposits: Reservations must be guaranteed with a deposit of one night's stay. Confirmation will be sent upon receipt of deposit. Visa and MasterCard accepted.
Cancellations: In the unfortunate event you have to cancel your planned stay with us, we have a 10-day cancellation policy. This means you must notify us 10 days prior to the date of your stay of ANY change of plans. Guests acknowledge that bookings made less than 10 days of their arrival date will forfeit their deposit if their reservation is canceled.
A stay of 4 or more nights requires a 14-day notice of cancellation. Any room not re-rented will be charged the full room rate.