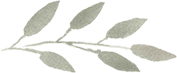 Endless Things To Do
SOMETHING FOR EVERYONE
Boutique shopping, state parks, landmarks/historic sites, beaches/waterfront, biking, hiking, fine dining, museums, camping, breweries and — of course — wineries!
Touring Local Vineyards
WE HAVE 20 TASTING ROOMS IN OUR AREA
The southern tip of the Willamette Valley's rolling hills is home to tasting rooms ranging from intimate to grand — amongst the vines and even urban. Whether this is your first visit or you've been here before, there's plenty to see, do and taste! Get ready for a warm wine country welcome from our award-winning wineries.
Regional Attractions
BIKING, HIKING, SHOPPING AND MUCH MORE
From the Oregon Coast to the Cascade foothills, it may be hard to choose between hiking waterfalls, fishing rivers, visiting lighthouses, touring covered bridges and enjoying the buzz surrounding our state's flagship university.