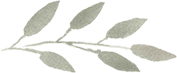 Honest, Flavorful Food
Farm-to-fork, seasonal and regional are recurring themes in our Chef's creations. You can rest assured that her creativity, training and years of experience will bring out the best in what's freshest at the moment.

We've all been told it's the most important meal of the day. At Rose Hill, we make it a leisurely and delicious beginning for your day's adventures.
SAMPLE OFFERINGS
Eggs Benedict du jour
Quiche "Lorane"
Asparagus goat cheese galette
Veggie frittata
Fresh organic berries
Dried cranberry and hazelnut scones
Mimosas with fresh-squeezed orange juice
Coffee and tea

Wine Dinners & Special Holiday Meals
Let our Chef delight you with a special wine dinner. These dinners must be arranged before your visit to allow her to create a menu that delights and matches your taste in wines and cuisine.
SAMPLE OFFERINGS
Pan-seared sea scallops in herb butter wine sauce
Rosemary lamb shanks with creamy polenta
Roasted radicchio in a balsamic glaze
Harvest cassoulet
Plum crostata
Deconstructed pear Napoleon
Paired wines
Coffee and tea

Whether your desire is for savory or sweet—or both—our Chef's special platters pair with your favorite wines. Available daily when pre-arranged with our chef.
SAMPLE OFFERINGS
Abundant cheese and charcuterie boards
Sumptuous array of sweets
The Chef's Food Photo Gallery
Nancy is your on-site chef whose creations feature farm-to-fork, seasonal, regional menus. Whether she's designing breakfasts, wine dinners or curated wine tastings, Nancy strives for perfection with food pairings featuring local wines and regional cuisine.